08 Jun 2018
Interview: I'm Hearing Stories
I recently did an interview with Kimberly Hobscheid of I'm Hearing Stories, a mother/son duo connecting speakers, narrators, authors and listeners.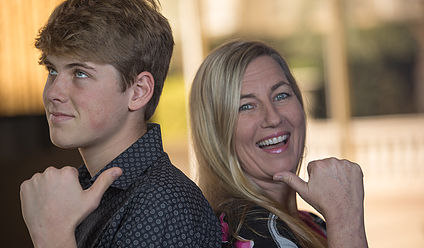 We discussed audiobooks, narration and my experience narrating Earning Without Being Employed, the guide to self-employment by author Jeff Evarts.
Here's an excerpt:
IHS: What was your favorite part about listening to this book come to life?

Luke: I've always been attracted to DIY and self-employment. A book like Earning Without Being Employed helps evaluate the risks of staying in the rat race versus leaving to do it on your own. Generally speaking, it's a lot less likely today for someone to take a job when they're 18 and stay there for years or even until they retire, like our parents did. Now we have the "gig economy" and entrepreneurship and self-employment are on the rise. But I don't think everyone's necessarily completely comfortable with this nor do we always know where to start. Having 35 ideas laid out and categorized with all the tedious research/googling done for you already is a valuable time-saver. Also, I enjoyed learning about some of the wilder, "out there" opportunities for work which not everyone might consider.

IHS: How did you get into narrating audiobooks? Did you fall into it or was it planned?

Luke: People have always told me I have a radio voice. First I started by volunteering and reading books, magazines, and newspapers for the Audio-Reader program at the University of Kansas. Audio-Reader is a closed circuit reading service for the blind and print disabled. After that went well, I decided to try getting paid for it.

IHS: Do you have a theater background? Is it something you think is necessary to be a success?

Luke: I did a couple years of debate and forensics in high school, but I wouldn't call that a theater background. I don't think it's necessary. You learn on the job like anywhere else. Also, for me, the technical side of things is more interesting than the theater aspect. Obviously acting is necessary, but it's fun for me learning how to produce my narration to sound the best it can.

IHS: Were you an audiobook listener before you started narrating?

Luke: Yes. I used to listen to books on tape as a kid at night: Greek mythology, King Arthur, Hank the Cowdog, Timothy Zahn's Star Wars books (which should've been made canon instead of what we got), and more. Also, old time radio (OTR) broadcasts–mostly science fiction anthology series like X Minus One from the '50s, or the more contemporary Seeing Ear Theater from around 1999-2000. All of that stuff definitely had an impact on me. It's not nearly as mainstream as Hollywood or even indie films, but I think it takes just as much acting talent, if not more, and especially if one actor is carrying the entire performance and doing all the voices. The listener gets to enjoy the best of both worlds. You're hearing the stories but you get to close your eyes and let your imagination create the special effects. It's not to say movies don't have incredible stuff these days, but imagination will always win out.
You can read the full interview here.